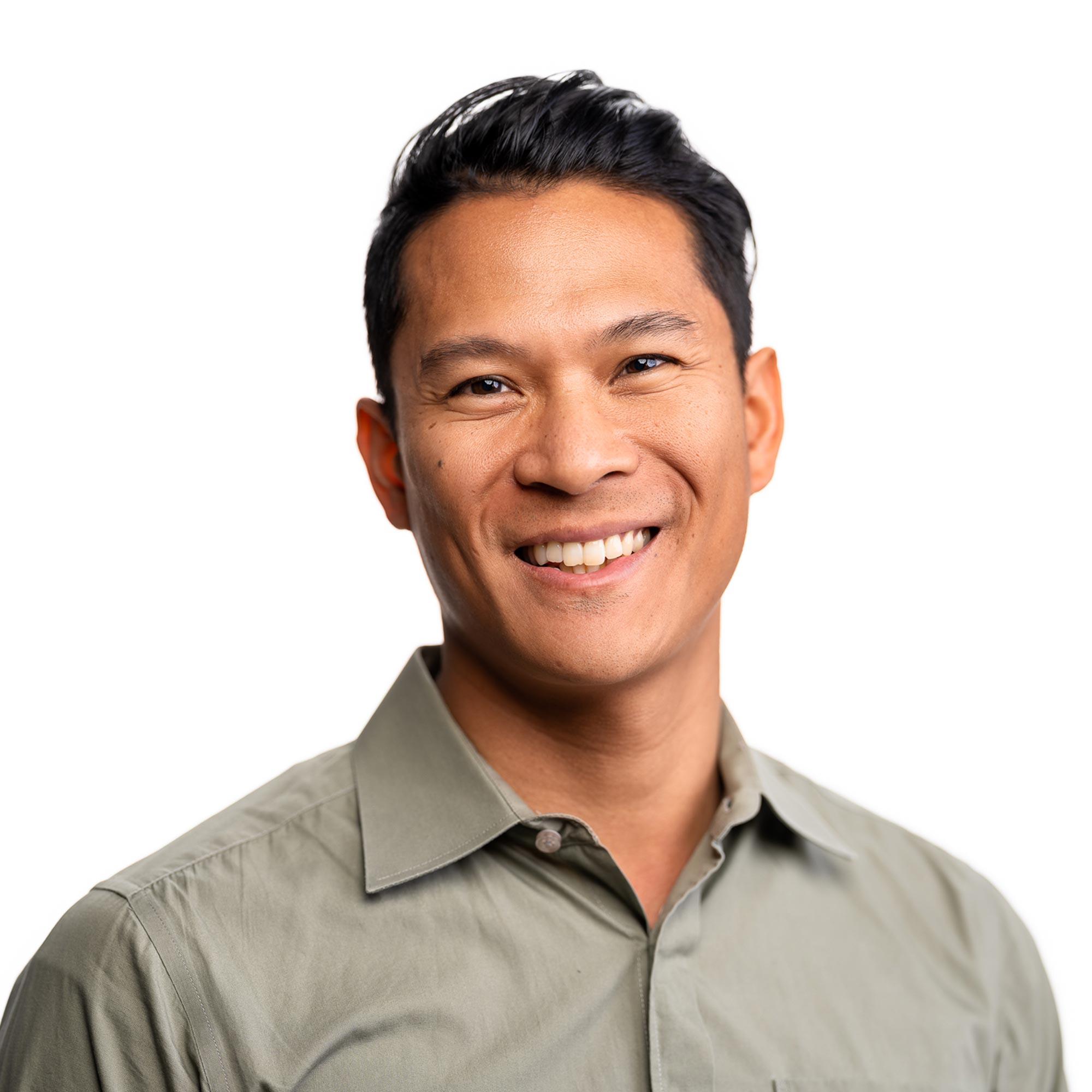 7 min

|

Dr. Jam Caleda
4 Essential Exercises For Functional Movement and Strength
Health
,
Education
Movement is Life
There is an excellent Ted Talk by Daniel Wolpert on the surprising premise that "the brain evolved, not to think or feel, but to control movement." (1). To promote this idea, and support any exercise resolutions that you've made for this year, here are four essential exercises that will give you the most flavor for your chew, especially when it comes to functional movement and strength.
SQUATS
Other than good socks, this exercise may be the most powerful tool in your workout bag. It is a full dynamic and foundational movement that incorporates all the major joints and every muscle group in the body. Research shows that the squat increases speed, strength, agility, bone mineral density, and endurance (3,4,5,6). Doing a squat properly is essential for both safety and effectiveness. You can do it with weights or just with your own body weight. I advise to start with no weights.
The setup (7): stand with your feet slightly wider than your hips, with your toes pointed about 10-20 degrees outward. Pick a point straight ahead to look at to keep your balance. Keep your spine neutral, meaning don't round or arch your back.
Your weight should be distributed mostly along your heels and the balls of your feet. Not your toes. When you assume the position of the squat you should be able to wiggle your toes.
Keep your whole body tight during the entire movement.
As you go down, break at the hip and push your butt back. Keep sending your hips backward as your knees begin to bend. It's important to start the movement with your hips and not your knees.
Your back should be straight, and your chest and shoulders up and out. As you go down, be sure to keep your knees aligned with your toes. The tendency is to draw your knees in and forward past your toes, but avoid this. Remember to keep your knees out and the weight of your body on your heels.
Squat down until your hips are lower than your knees. Then come back up. It's important that your hips go past your knees as anything less than this is only a partial squat.
As you come up again focus on keeping your knees in line with your feet. It is helpful to squeeze the butt to make sure you are using your gluteal muscles as well as your legs to drive power of the exercise.
Exhale up and inhale down.
If you choose to add a bar and weight to the exercise, remember these tips: Keep the bar as low on your shoulder blades as possible and not on your neck. Grip the bar with four fingers on the outside and your thumb on the outside. Form is always more important than weight.
PUSH UPS
The push up is a versatile exercise movement that works the chest, shoulders, triceps, and core all at the same time. It can be done anywhere and at whatever strength level you are, will give you a great challenge. It only uses your body weight so reduces the risk of injury and is a movement that improves posture and body mechanics.
The setup (7)

Hands: Set your hands at a distance slightly wider than your shoulders. Angle your hands in a position that feels comfortable for you as you go down. This will take a few reps to figure out the right position for your comfort and to preserve body mechanics. I prefer to make a fist and do it on my knuckles, which alleviates pressure on my wrists.
Feet: Your feet should be about shoulder with apart, or as wide as it makes you feel stable. You can also place your knees down if you are just beginning. Placing your knees on the floor will make the push up easier.
Body: your body should be one straight line. Clenching your butt and tighten your abs. This will help you keep the proper form of a plank. Notice when your lower back sags or arches and correct accordingly.

Start by bending at the elbows while keeping your elbows in. I repeat, keep your elbows in. As you go down, keep your head and neck straight, and bring your shoulders down and back, as if you are putting them in your back pocket. This will focus the pushup on your chest as oppose to just your shoulders. It will feel more difficult but the exercise will be more effective.
Lower your body until your chest is an inch or two above the floor, again pulling your elbows in and shoulders down.
Keep your hands below the plane of your shoulders, alongside the chest. This allows you to get more of a workout with each repetition of the motion.
Keep pressure on the outside of your hands so as to preserve the shoulder down posture and keeping a straight body.
PULL UPS
In most workout routines we tend to focus on the front, mainly because it is what we see the most. There are many exercises that strengthen the anterior (front) portion of the body and sometimes we neglect the posterior (back). Continuous favoring of one side can perpetuate strength imbalance and overtime lead to chronic back pain or faulty posture. The pull-up is a fundamental tool to balance out our anterior and posterior muscle chains. Make your back exercises a priority
The setup: Start with your hands on a bar about shoulder width apart, using an overhand grip with you palms facing away from you.
Proceed to pull up and lift your body off the ground. You will reach the end of the pull up movement when your chin touches the bar.
Focus on pinching your shoulder blades together and keep your body tight.
Regular pull-ups are a very difficult exercise. If you find that you cannot do them in a sustainable sequence you can try body weight rows. This is where you find a shorter bar (probably at the gym or at a playground) so that your feet can touch the ground. While hanging on the bar, proceed to lie backward, and perform the pull up, with the same directions as above. The difference is that your feet will still be on the ground. Pull-up
PLANKS
Sit ups and crunches have been the standard staple of the abdominal muscle exercise. And when done correctly are an effective tool in sculpting and strengthening the abs. However for a more complete workout for the core, planking is a more effective tool. It improves strength, flexibility, balance and posture. The exercise is also a prescribed tool to help reduce back pain.
Start by lying on your belly and hold your elbows directly under your shoulders, placing your wrists in line with your elbows.
Push your body up into your upper back. Focus on keeping your body in a straight line. Keep your chin close to your neck (like you're holding a ball in front of your throat)
Tighten your abdominal muscles during the posture. Contract them like expecting a blow to the stomach. Be sure to tighten your gluteal and thigh muscles as well, as this will help you stay stable.

Think about keeping your belly button in toward your spine.

Breath normally.
Hold the plank for at least 30 seconds, resting about one minute in between each repetition. Do this for 3-5 reps.
To modify a plank and make it easier, you can start doing the plank on your elbows and toes, or on your hands and knees.
Choose a variation of these exercises (or all of them) and perform them 3-5 times a week.
Keep moving, and keep training, because movement is life.
Resources

Wisløff, U., et al. "Strong correlation of maximal squat strength with sprint performance and vertical jump height in elite soccer players." British journal of sports medicine3 (2004): 285-288.Riggs, Michael P., and Jeremy M. Sheppard. "The relative importance of strength and power qualities to vertical jump height of elite beach volleyball players during the counter-movement and squat jump." (2009).https://www.ncbi.nlm.nih.gov/pubmed/23207882
Adams, Kent, et al. "The Effect of Six Weeks of Squat, Plyometric and Squat-Plyometric Training on Power Production." The Journal of Strength & Conditioning Research1 (1992): 36-41.
https://journals.lww.com/nsca-jscr/Abstract/2013/10000/Maximal_Strength_Training_in_Postmenopausal_Women.32.aspx
Humphries, Brendan, et al. "Effect of exercise intensity on bone density, strength, and calcium turnover in older women." Medicine and science in sports and exercise6 (2000): 1043-1050.