Regenerative Injection Therapies in Vancouver
Harness the Power of Your Body's Natural Healing with Regenerative Injection Therapies
Regenerative Injection Therapy (RIT) stands at the forefront of regenerative medicine, aiming to tap into the body's innate healing mechanisms for the restoration and regeneration of damaged or diseased tissues. Guided by ultrasound, these injections are strategically delivered to the injured or affected area promoting healing and repair.
Overview

RIT aims to stimulate the body's natural repair processes to treat injuries and chronic pain.

Benefits

Natural healing, minimally invasive procedures, versatile treatments, effective pain-relief and improved functionality.
About
Regenerative Medicine 101
Regenerative medicine is a groundbreaking approach that aims to harness the body's natural healing capabilities to restore and repair damaged or diseased tissues. By utilizing innovative techniques like stem cell therapy, tissue engineering, and growth factor treatments, regenerative medicine offers new hope for addressing previously untreatable conditions, ranging from degenerative diseases to traumatic injuries.
Our Approach
An Integrative Approach to Regenerative Medicine
At Integrative, our range of Regenerative Injection Therapies (RIT) provides innovative solutions for various health concerns. Our treatments encompass joint pain, sports injuries, and chronic conditions, harnessing the body's natural healing abilities for effective relief. Discover how our tailored regenerative approaches can help you restore vitality and well-being.
Applications
Applications of Regenerative Injection Therapy
Our therapies are tailored to target the root causes of conditions like sports injuries and degenerative diseases, offering natural healing and enhanced recovery. Here are several applications of regenerative injection therapy:
Joint Pain & Osteoarthritis
Sports Injuries
Tendon & Ligament Injuries
Chronic Pain
Muscle Tears
Degenerative Diseases
Soft Tissue Injuries
Post-surgical Healing
Neuropathic Pain
Wound Healing
Aesthetic Applications
Hair Loss
Watch the Webinar
Learn More About Prolotherapy & PRP with Dr. Jam Caleda, ND
First Visit
What Does Your First Visit Look Like?
Your first visit is the opportunity for you to share your health goals, and for your doctor to gather vital health information that will help them to determine the root cause of your health concerns and the best treatment plan for you.
One Complete Medical and Lifestyle History
Your doctor will take a complete history, gathering details regarding your current and past health concerns, lifestyle, as well as current supplements and medications.
Two Testing
If needed, your doctor will recommend tests, either at Integrative or with your medical doctor. They may also requisition results from tests you've completed in the past.
Three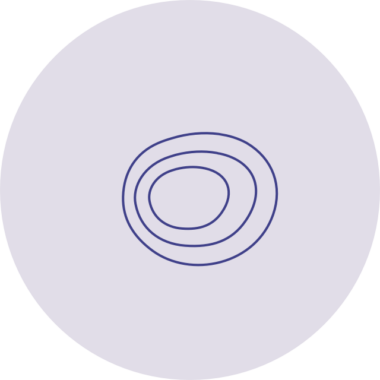 Physical Exam
Within your first visit, your doctor will also perform a physical exam, assessing the site of your pain as well as connected structures. This may include a gait assessment,
Applied Kinesiology
, orthopedic tests, or ultrasound imaging.
Ready to start your journey?
We're ready when you are.
We're here to help you on your journey to optimal health. Select the option that best suits you to book your appointment now.