4 min

|

Rhiannon Lockhart
Nutrition on the Go: 5 Back-to-School Meal Prep Recipes for Kids
Nutrition
,
Recipes
It's almost here: back to school season!
This also means a season of getting back into a normal routine, including meal-prepping, homework nights, regular extra-curricular activities, etc. One activity you should make part of your routine? Meal-prep for your kids. Back-to-school recipes are a great way to get your children involved in meal planning and cooking too!
Here are 5 back-to-school recipes you can meal prep for your kids (and for yourself!) to keep their energy up, without the sugary snacks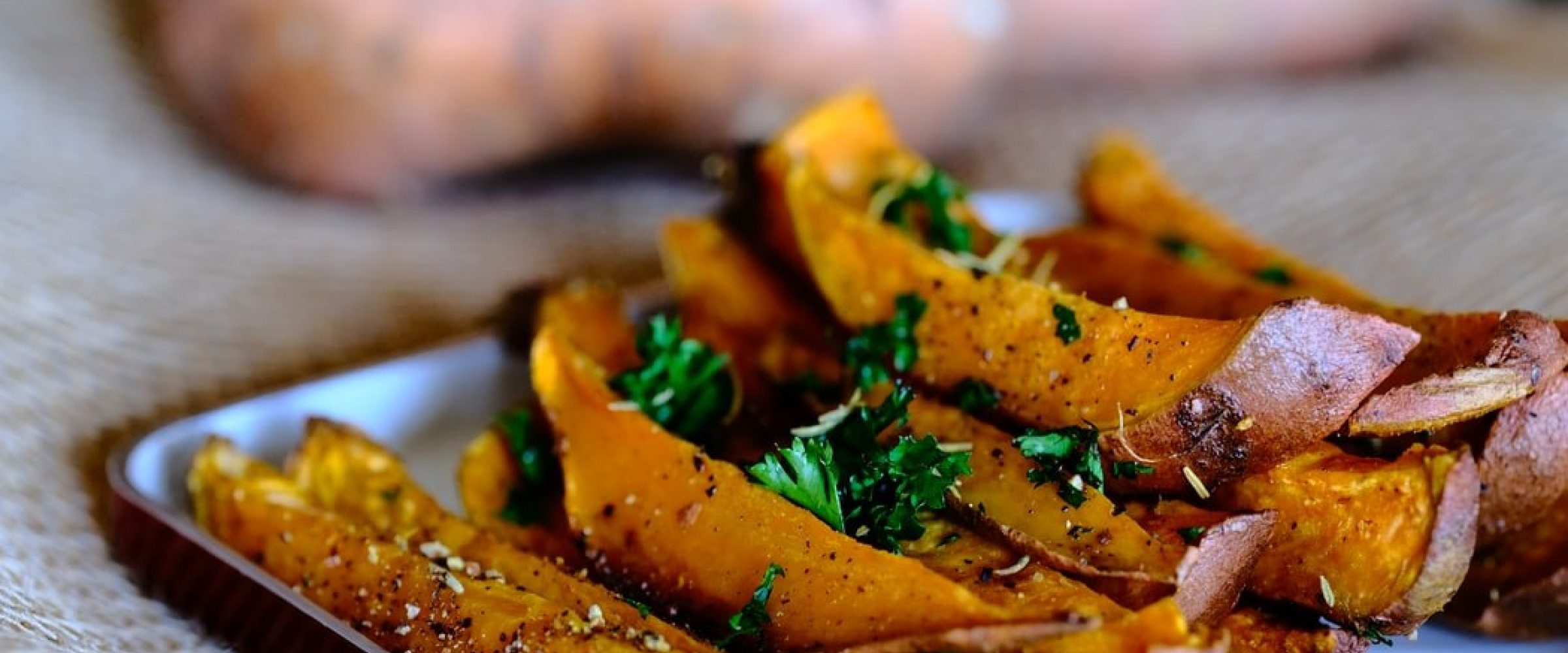 Baked Sweet Potato Fries and Hamburger Balls (aka. Meatballs!)
Ingredients
Baked Sweet potatoes
1 medium sweet potato
1 tbsp. Avocado oil
½ tsp sea salt
1 tsp. Smoked paprika
Hamburger balls (makes about 16):
1 lb lean ground beef (alternatively, you can use turkey or chicken)
1 tbsp avocado oil
1 clove of garlic, crushed
1 egg
1 cup baby spinach, chopped or shredded
Pinch of salt
Pinch of Pepper
4 slices from a brick of Swiss Cheese
Directions
Baked Sweet Potatoes
Chop sweet potato into fry-like rectangles
Spread out on a baking sheet
Lightly coat sweet potatoes in avocado oil
Sprinkle with salt and pepper
Hamburger Balls
Mix together all ingredients except for Swiss cheese
Roll balls, you should have about a 16 in total
Lightly oil your pan (preferably a cast iron skillet)
On medium-high heat, add the hamburger balls to pan. Turn after a few minutes and cook until finished.
When almost done, place cheese slices on top. Cover with a pan lid until melted.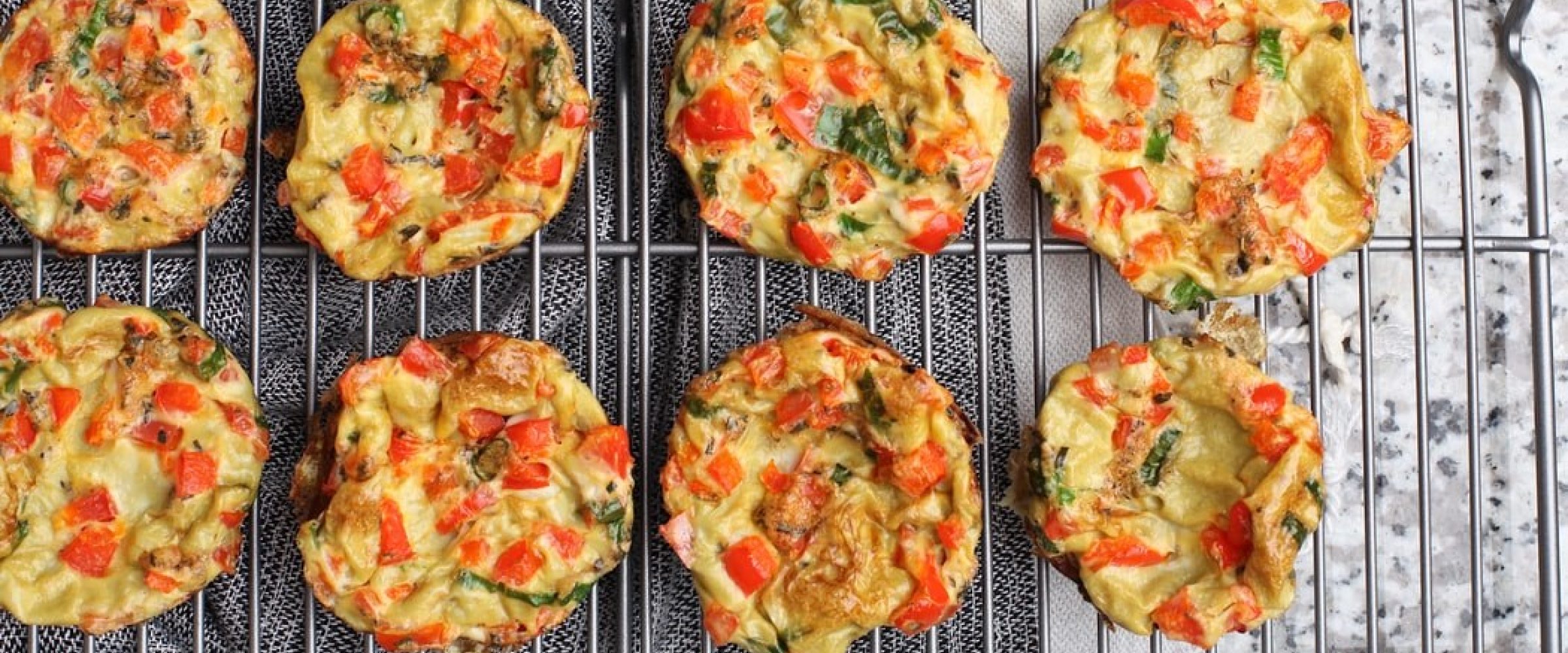 Taco Egg Muffins

Ingredients
12 large eggs
8 oz of ground turkey or ground chicken
1 large red bell pepper, finely chopped
4-5 button mushrooms, finely chopped
1 white onion, finely chopped
1 cup spinach (or more!), shredded
Black olives, sliced
2 tbsp. Salsa (your choice)
¼ cup Goat Milk Feta Cheese, crumbled
Directions
Lightly oil a muffin tin with avocado oil, and turn oven on 350 degrees
Sweat onions with red pepper and mushrooms. Let cool.
In a large mixing bowl, crack eggs. Add shredded spinach, crumbled feta and black olives.
Scramble.
Add remaining mixture of onions, pepper and mushrooms.
Scramble again and pour mixture into muffin tin.
Place in oven for about 25 minutes.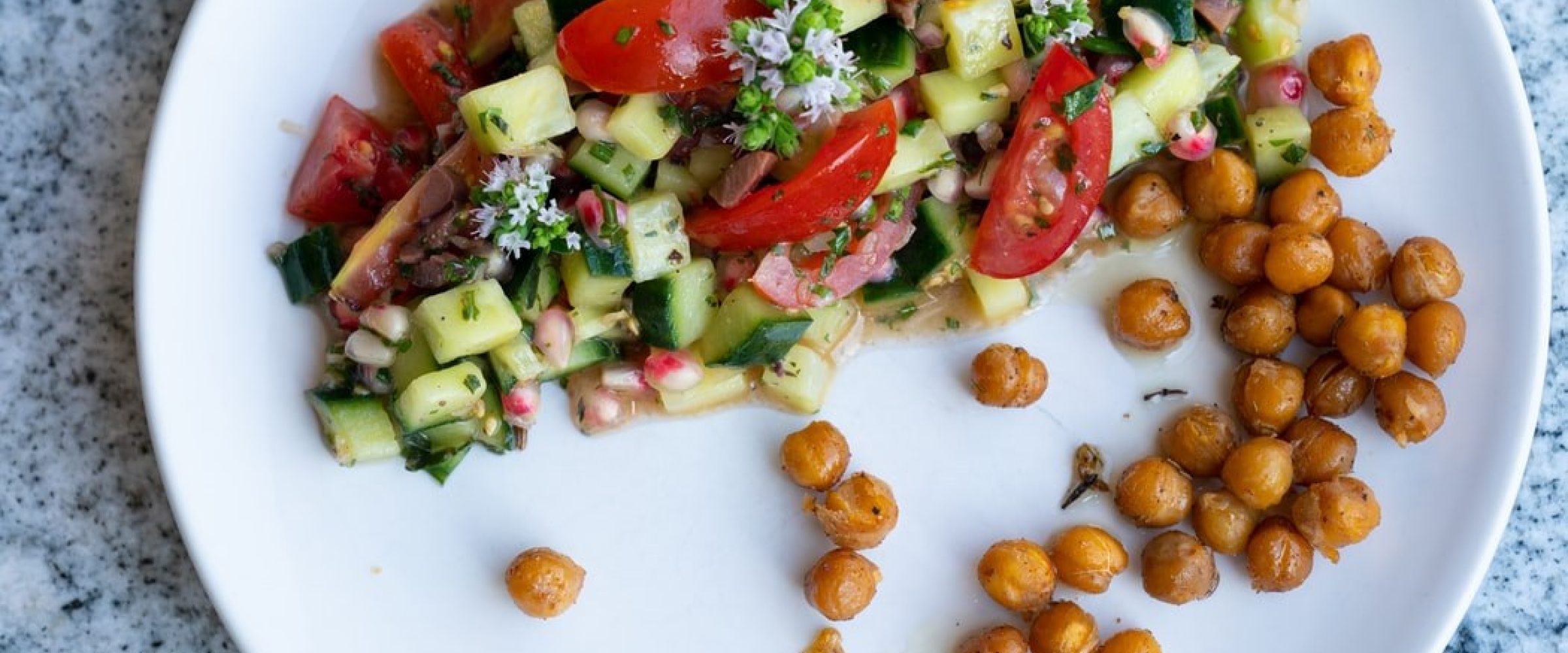 Chickpea Salad Sandwich with Avocado (Adapted from Vanilla And Bean)

Ingredients
1 can chickpeas drained and rinsed
¼ cup finely chopped dill pickles
½ purple onion finely chopped
2 tbs mayonnaise
2.5 tbsp mustard
1.5 tsp apple cider vinegar
¼ tsp
2 tsp dill
8-10 grinds of fresh Black Pepper
2 slices of sourdough bread (or sprouted grain bread)
Directions
Using a potato masher, rough-mash the chickpeas until most is smashed but there are still some whole chickpeas left. Add the pickles, onion, mayo, mustard, vinegar, salt, dill, optional turmeric and black pepper. Mix well. Taste for seasoning adjustment.
Store in a covered container for up to two days. Delicious alone or piled high on multigrain with accompanying veggies.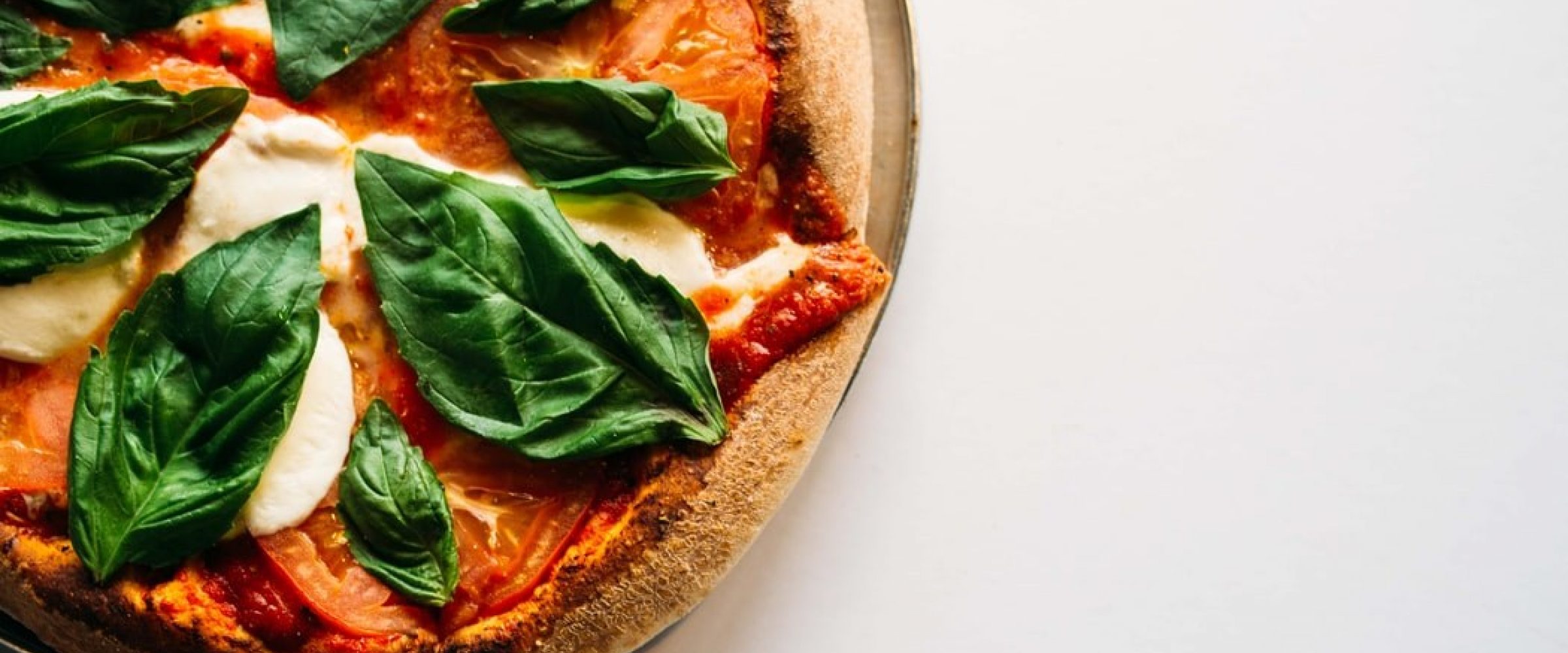 Make-Your-Own Pizza

Ingredients
1 medium-sized whole wheat pita
2 tbsp hummus
Sliced tomatoes
Sliced black olives
Baby spinach leaves
Add more vegetables based on preferences from your child!
Directions
Pack all ingredients in a lunch box, and let your child get creative at lunch time!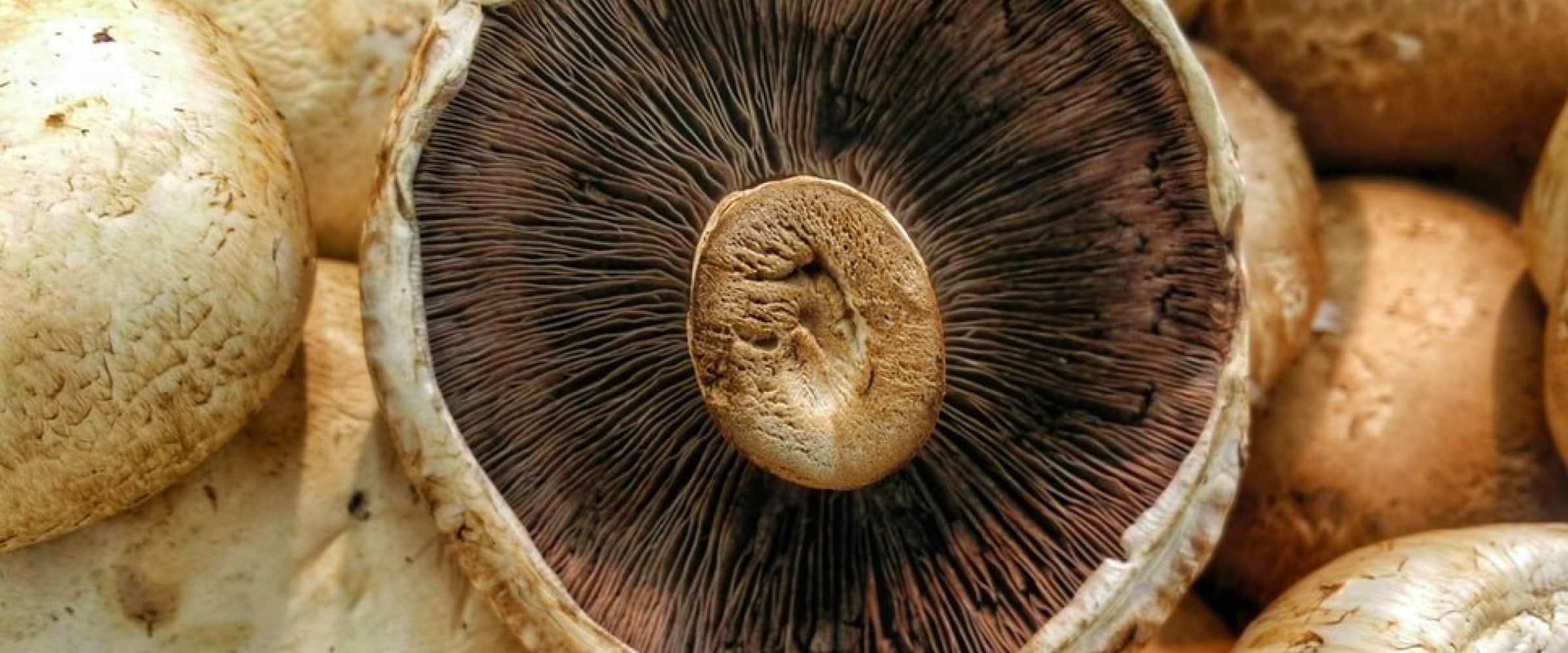 Portobello Pizzas

Ingredients
2 portobello mushrooms
1 tbsp avocado oil
2 tbsp. Tomato sauce
½ red bell pepper, thinly sliced
3 tbsp. Sharp cheddar cheese (or dairy-free alternative), grated
Optional: pepperoni, bacon, ground turkey
1 pinch of salt and pepper
Directions
In a frying pan on medium heat, place avocado oil. Place mushrooms, face-down in oil. Cover pan and let sit for 3 minutes.
Flip mushrooms, sprinkle salt and pepper. Cover, and let sit for another 3 minutes.
Cover with tomato sauce, pepper, meat (optional). Cover pan again and let sit for 2 minutes.
Add shredded cheese and cover until melted.
Want more recipe ideas for yourself and your children? Chat with our Registered Holistic Nutritionist
Book a nutrition consult here!
---
Rhiannon Lockhart
Rhiannon is the Registered Holistic Nutritionist at Integrative. She has a passion for making healthy eating easy, accessible and fun, loves getting outside, and enjoys spending time with her dog, Chloe!
Learn More